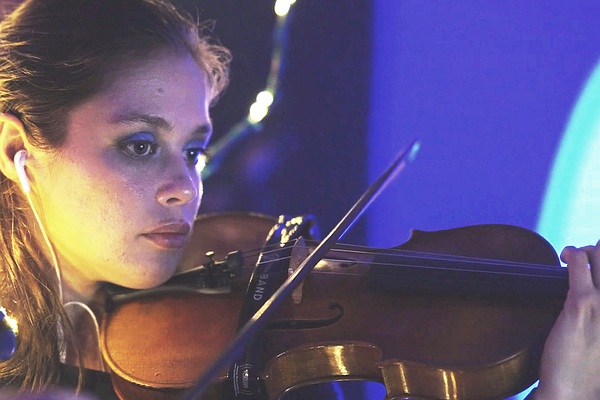 Inviting violin, viola and cello students! This is your opportunity to workshop, rehearse and perform alongside DeepBlue at the brand new Kingston Butter Factory in a stunning light and music installation, Song to the Earth.
Find out more about the project dates and details here and simply follow the Registration links to register to be part of this exciting free program to boost your technical and performance skills!
InternWithDeepBlue_STTE_KBFAP_2022
In May we performed the work at Redland Performing Arts Centre – view a short highlights video with interviews of the musicians and participants.