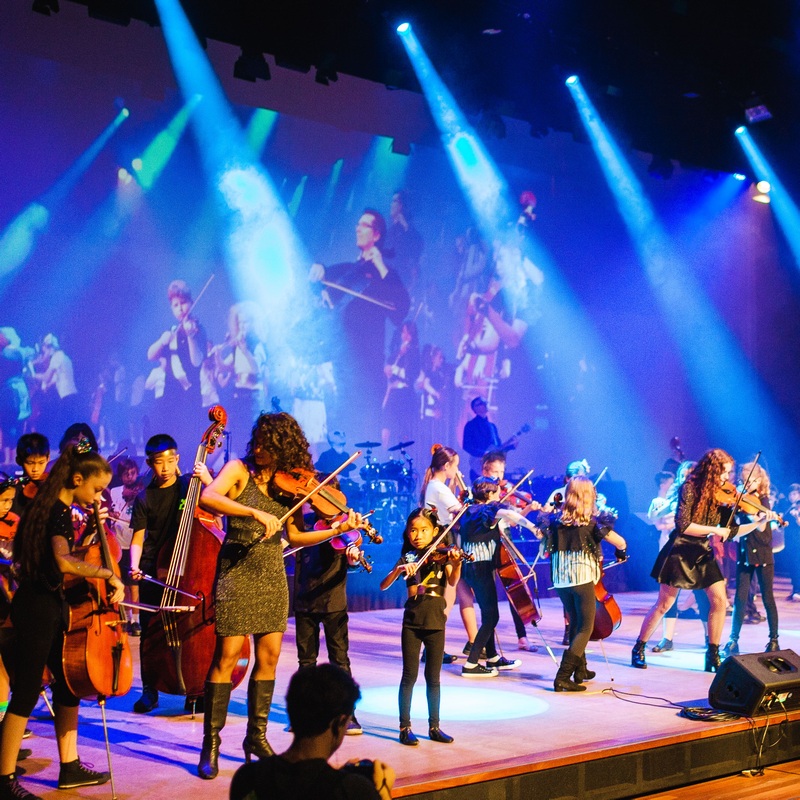 WINTER(ish)SCHOOL 2021
Coomera Anglican College
8:00am - 4pm
Wed 29 Sept - Fri 1 Oct
After 10 successful years of SummerSchools, DeepBlue is excited to bring its exciting holiday creative learning adventure to the Gold Coast these school holidays from 29 Sep - 1 Oct 2021.
Originally a 'WinterSchool', these workshops were postponed due to a certain global pandemic- so we are now thrilled to announce: the Winter(ish) School.
Empowered to think like musical entrepreneurs and embrace the rapid evolution of the music industry, DeepBlue encourages YoungBlue to think out of the box. Grouped with participants of similar ages and abilities, students will work with members of DeepBlue, industry experts and exciting guests and do workshops in movement, improvisation, composition, technology and live performance, stagecraft, circus and much more.
We're excited to be at Coomera Anglican College for this fun week of workshops, working with YoungBlue to design and present their own unique show! To find out more download the Winter(ish)School 2021 Info Pack and get in touch via info at youngblue.net.au if you have any queries!