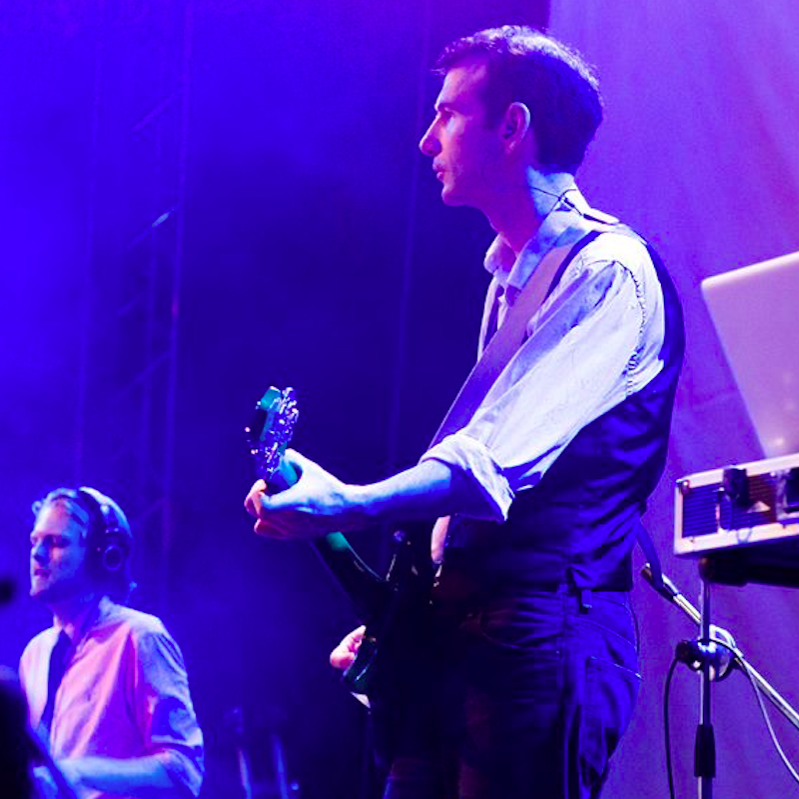 Phill has performed throughout Australia, Japan and Europe. He was on staff at QUT as a sessional academic, and received a star on the Brisbane city Brunswick Street rock'n'roll walk of fame.
Phill has also played with Billy No Mates (Duncan Redmonds/Snuff, Guns and Wankers, Toy Dolls), and with The Deoras (Mike Palm/Agent Orange). Phill performed with Kazue Sawai, at the 2015 Sydney international koto festival , "koto Evolution East to West". He has been featured performing with Takako Nishibori on Japanese television ("Good Chikyu-bin", YTV, 2016).
Recent projects include tracking for the video game "Grand theft Auto V" (OFF! /Keith Morris), mastering Regurgitator's double live album "Nothing less than a Cheap Imitation" and the vinyl re-issue of their back catalogue, including the "Quarter Pounder 25 years of being consumed" compilation, as well as Shonen Knife's "Ready! Set!! Go!!!". Phill has also mastered audio for The Mavis's, The Hard-ons, J Mascis (Dinosaur Jr.), Ed Kuepper, Adam Franklin (Swerve Driver), I spit on your gravy, Nunchukka Superfly, Dicklord and Thrills clothing.
Some memorable shows/tours have been with: Fishbone, TISM, The Damned, NoFx, The Living End, Powderfinger, Frenzal Rhomb, Regurgitator, Agent Orange, Citizen Fish, Refused, Millencolin, Dub War, Moby, Atari Teenage Riot, Dog Eat Dog, Propaghandi, Voodoo Glow Skulls, Real Big Fish, Aqua bats, Mighty Mighty Bosstones, Royal Crown Review, Stiff Little Fingers, Glenn Matlock, The Hard-Ons, I Spit on your Gravy, Uk Subs, Boy Sets Fire, Black Flag, Reverend Horton Heat, Nev Nichols, Celibate Rifles, The Cat Empire, Front End Loader Strange Tennants, The Painters and Dockers, Spider Bait, Superchunk, The Beastie Boys, Blink 182, and Chad Morgan.