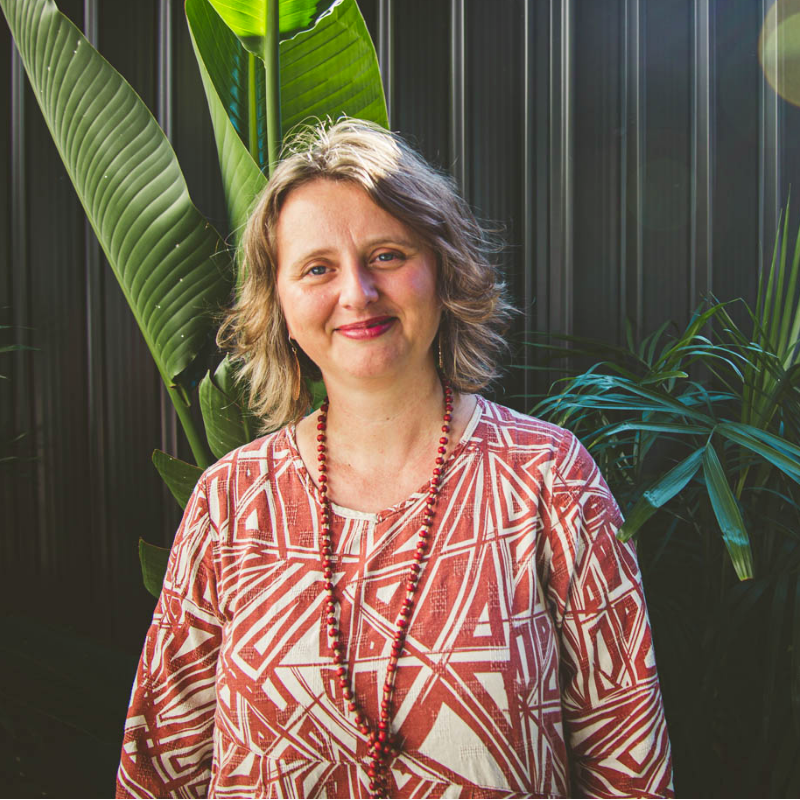 Song to the Earth Composer & Director
Dr Corrina Bonshek is an Australian composer whose music is inspired by sounds and patterns in nature and her meditation practice. Her music has been described as 'beautifully shaped and contemplative' (Clare MacClean, 2013) and 'deeply spiritual in intent' (Anne Boyd, 2002). She graduated with a PhD in Contemporary Arts in 2007 from University of Western Sydney, where she was the first music postgraduate to divide her submission equally between a composition portfolio and musicological thesis. She studied composition with Dr Bruce Crossman, and has since received mentoring from Grawemeyer award-winning composer Professor Chinary Ung, who describes her music as 'connecting to the essence of South-East Asian music – timelessness'.
Corrina's music has been performed around the world (USA, Indian, Thailand, Taiwan, Cambodia, UK and Australia) in concert halls, galleries, parks and non-arts venues. She recently composed and directed 90-minute Song to the Earth, a live music installation for string orchestra and percussion for 2018 Bleach Festival & Gold Coast Commonwealth Games Arts & Culture Festival. Her site-specific work Journey to the Centre is permanently installed in Centennial Park Sydney's new public labyrinth and can be heard by streaming or downloading the audio onto your mobile phone.