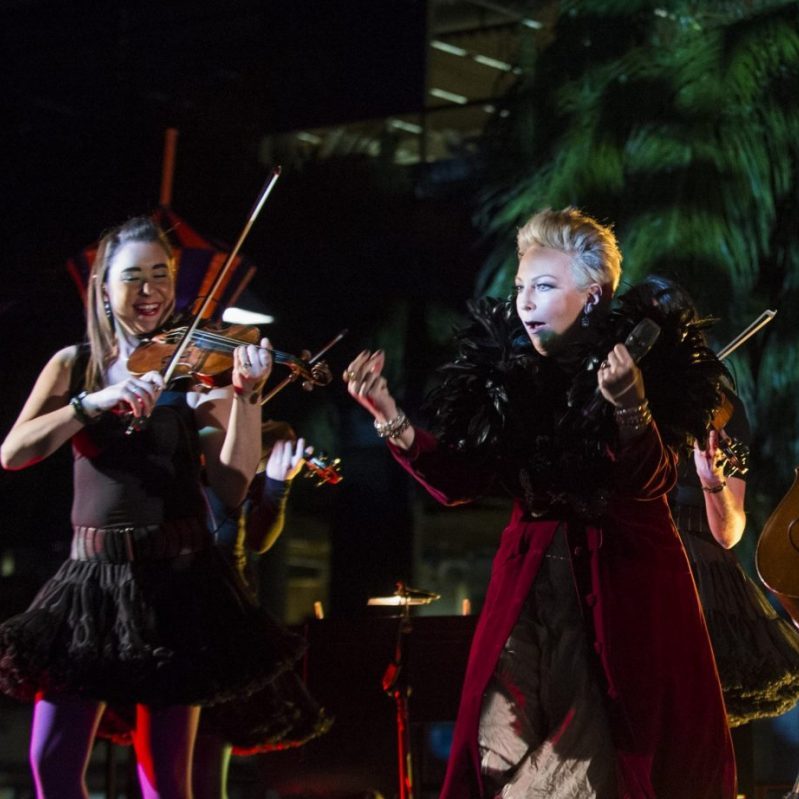 DeepBlue had the honour of working with Carita Farrer in the CreateX finale in 2016. Carita was most recently seen on our TV screens as Mrs Judd in MS FISHER'S MODERN MURDER MYSTERIES for Channel 7 / Every Cloud Productions and as Barbara Collins in the ABC/Matchbox Pictures 6 part TV series SEVEN TYPES of AMBIGUITY.
Carita was an original cast member of the smash-hit Australian musical LADIES IN BLACK for both the Queensland Theatre and Melbourne Theatre Company seasons as well as the 2017 National Tour which included The Sydney Festival, Canberra and return seasons in Melbourne and Brisbane. The production was directed by Simon Phillips with original music by Tim Finn and was the winner of the 2016 Helpmann Award for Best New Australian Work.
​Carita's one-woman cabaret show LARRY & THE DAME (a double bill, with herself), received an Arts Review TOP 10 PICKS at the 2015 Melbourne International Comedy Festival and has since gone on to tour extensively to various venues and festivals: Studio 188; The Judith Wright Centre; Glitter Festival Gold Coast;Woodford Folk Festival; Midsumma Festival; Keppel Bay Arts Centre; Melbourne Fringe Festival; and Festival of Voices, Tasmania. Carita directed this show for Queensland ARTour 2019 starring cabaret performer Alison St Ledger as LARRY & THE DAME
Carita has performed countless time in the WOMEN IN VOICE Cabaret Series between 1995 – 2017 at various QLD venues including QPAC Playhouse; QPAC Concert Hall; Judith Wright Centre; Princess Theatre; and The Brisbane Powerhouse.
Carita has been a long term Director and Coach at the National Institute of Circus Arts – NICA. Together with her husband Hayden, she has produced and directed a number of innovative productions for this institution including: Things Not of This Earth; Alwin in E-minor; The Cardboard Box Show; and PESCADO – a cabaret circus fusion; Flight; and Graduation Showcase performances
Photography by: QUT Marketing