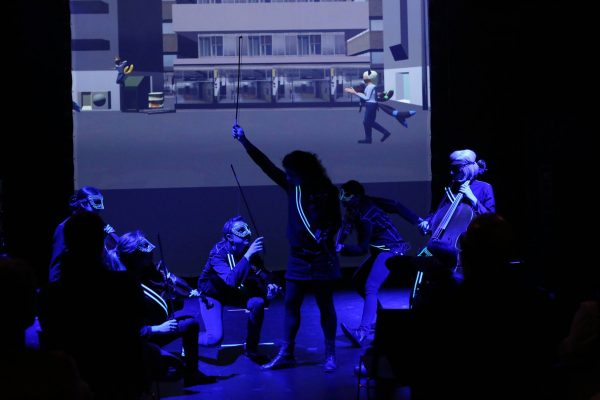 DeepBlue, in collaboration with Autism Queensland's Studio G re-staged the hit performance Altered States for the Autism CRC's annual general meeting recently. Autism CRC is the world's first national, cooperative research effort focused on autism.
The Creative Industries precinct at QUT was the perfect location to host this collaborative performance.  We were excited to get the DeepBlue group back together to perform for the directors, academics and other Autism CRC experts.
Altered States, which was first performed at CreateX, is a collaboration between DeepBlue and young people from Autism Queensland's post school transition program, Studio G. Studio G participants and mentors created a sci-fi narrative, a fantasy 3-D video and also developed immersive foley sounds. DeepBlue's musicians performed within this immersive environment.
We would like to thank Autism CRC for this chance to re-stage Altered States and QUT for having us once again at the wonderful new Creative Industries precinct.