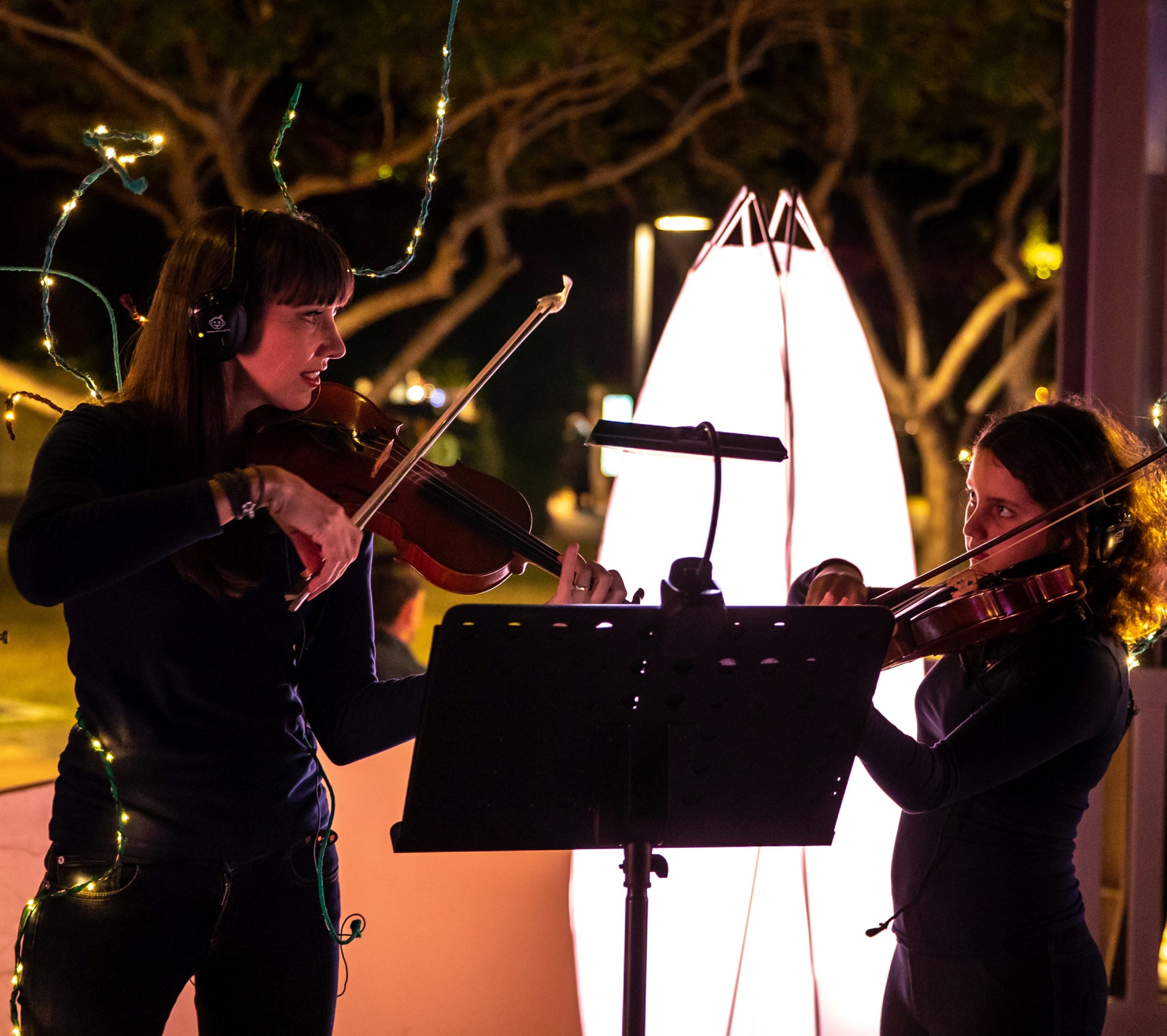 SONG TO THE EARTH @ Kingston Butter Factory
September 11, 2022
Song to the Earth is an immersive live music event that invites the audience to wander through a 'forest' of musicians at dusk, illuminated by exquisite large-scale light installations and wearable light sculptures.
It is an exciting new work by composer Dr Corrina Bonshek created in collaboration with DeepBlue, and Dr Michael Askill (master percussionist).
The music is scored in sonic waves, circles and spirals that pass between the groups of musicians accompanied by an ethereal insect and bird soundscape. A compelling aspect of this work is the ability to experience the music from right next to the players. It is unlike anything DeepBlue has attempted before, breaking down the barriers between the audience and musicians in totally new ways.
Book tickets to attend this free concert here.
We are inviting local string and percussion students to participate in the free workshops and perform alongside DeepBlue. For more information and to register to participate download this info pack: Instrumental Invitation_Song to the Earth_KBFAP_2022
Song to the Earth was performed at Bleach* Festival / Festival 2018 as part of the Gold Coast Commonwealth Games Arts and Culture Program, and also at Flowstate, South Bank. A fabulous group of string and percussion students from The Gold Coast and Brisbane joined
Watch the highlights of Song to the Earth at Bleach* Festival / Festival 2018.