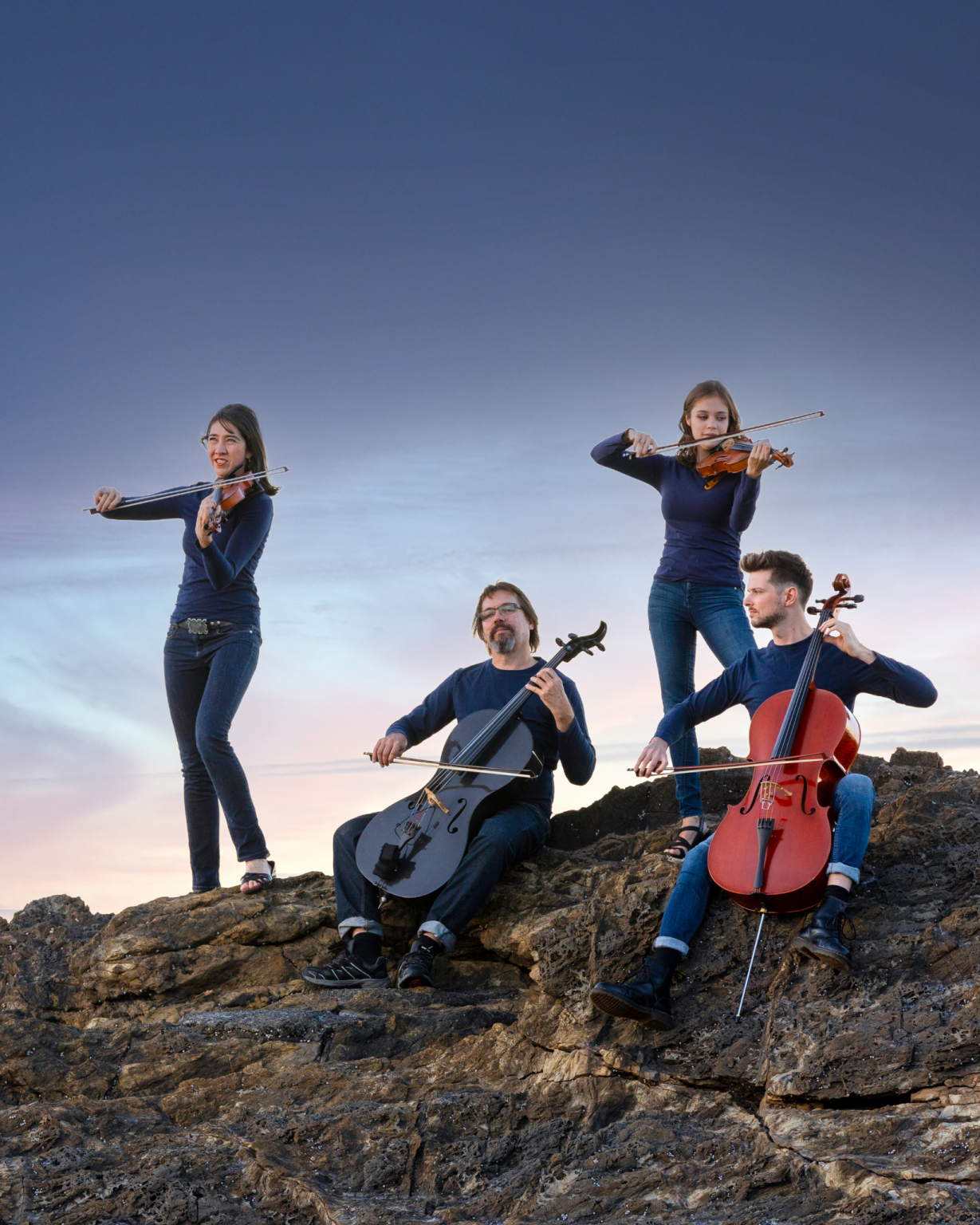 SONG TO THE OCEAN
Presented by Corrina Bonshek & Collaborators and DeepBlue
Join acclaimed Australian string ensemble DeepBlue, master percussionist & Southeast Asia going expert Michael Askill, Maori Sonic Weaver WHAIA, and Persian violinist Greta Kelly for an euphoric musical experience under the night sky.
Take a walk through an ocean of musicians, illuminated by awe-inspiring light installations with original contemporary classical music by Australian composer Dr Corrina Bonshek that is inspired by cycles and patterns of nature.
This extraordinary collaboration on Butchulla country features 30 young local musicians, visual designs by local artists, dialogue with Elders, and sounds and footage of the extraordinary diverse marina life along the Fraser Coast.
Song to the Ocean was co-commissioned by Fraser Coast Tourism & Events and Fraser Coast Regional Council, with assistance of the Australian Government through the Festivals Australia program and the Regional Arts Development Fund (RADF), a partnership between the Queensland Government and Fraser Coast Regional Council to support local arts and culture in regional Queensland.
The work is an adaptation of Song to the Earth which was co-commissioned by City of Gold Coast, Bleach*Festival and the Queensland Government through the Regional Arts Development Fund and the Office of the Commonwealth Games and other funding sources, and premiered at Bleach* at Festival 2018.
Music Composition & Artistic Direction: Dr Corrina Bonshek
Performers: DeepBlue, Dr Michael Askill, WHAIA, Greta Kelly leading a team of local musicians
Vocal/instrumental improvisation & creative cultural consultant: WHAIA
Large-scale light sculptures: Mimi Dennett
Wearable & small scale light installations: Tiffany Beckwith-Skinner
Prototyping and facilitation for silhouette art: Tiffany Beckwith-Skinner
Sound design: Dr Corrina Bonshek with spatialisation by Anna Whitaker, marine recordings by The Oceania Project
Live sound: Marco Foxlee