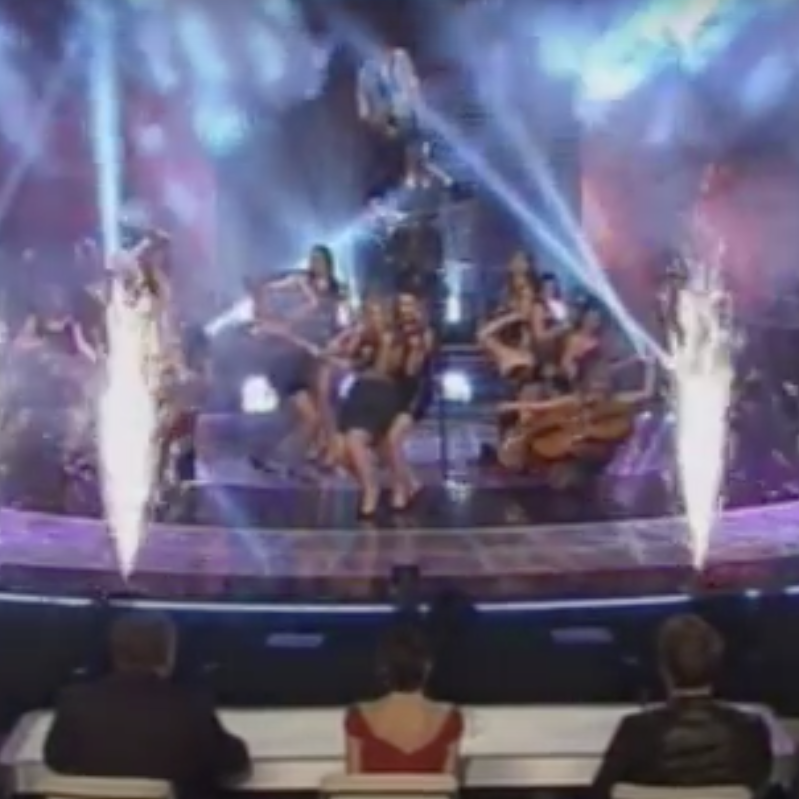 AUSTRALIA'S GOT TALENT

2011

Channel 7 Studios Sydney
DeepBlue pulled out all the stops to wow nearly 2 million viewers on Channel 7's Australia's Got Talent, progressing to the semi-finals with high-energy performances showing off the orchestra unleashed.
DeepBlue's first live performance featured their arrangement of the mysterious and intriguing theme, 'Misirlou', made famous by the film Pulp Fiction. The judges were delighted to see a group of orchestral instruments come to life on stage by ditching the music stand and conductor for dance moves.
For the semi-final performance DeepBlue combined 12 of the most famous rock guitar riffs with circus stunts, stilt-walking, dancing and even pyrotechnics! We'd like to say thank you to our fans who voted to get us through to the semi-finals!