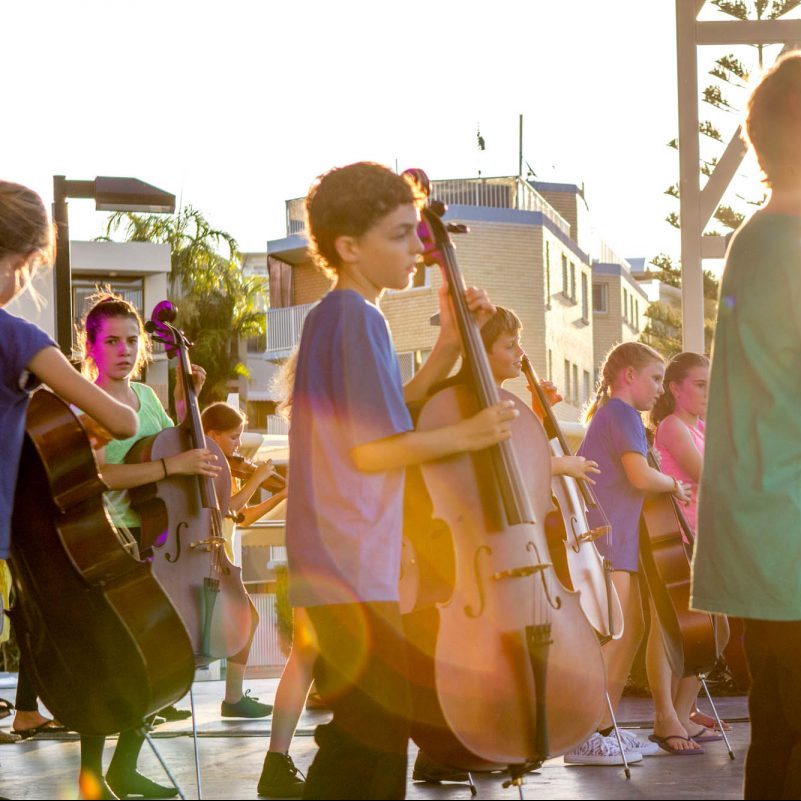 SHOWSTOPPER: AN EVENING WITH DEEPBLUE
March 30, 2016
Kings Beach Amphitheatre, Caloundra
Children from Talara State College, Unity College, Noosa Pengari Steiner School, and Sunshine Beach State School joined us at Kings Beach Amphitheater for an afternoon of YoungBlue workshops ahead of the 'An Evening with DeepBlue' show. We started off by stretching and loosening up, since the workshop revolved around creating choreography for Party Rock Anthem by LMFAO. We then divided DeepBlue members and YoungBlues into upper strings (violins & violas) and lower strings (cellos and double bass). They rehearsed and made sure they had their music memorised before they went into choreographing their number – of course shuffling was involved!
While all that happened, we welcomed The Queensland Choir and Cool Harmonies to rehearse their song on stage. YoungBlue parents set up picnic blankets and baskets on the grass and were amazed when their little ones had the chance to run through their song on stage.
Then it was time to perform and what a crowd! The kids were amazing and made their friends, families and teachers very proud – oh, and their dance moves were on point!